Constance Hotels & Resorts is delighted to share the successful conclusion of its inspiring campaign, #ConstanceArtLove.
This extraordinary initiative seamlessly merged a passion for art with a commitment to making a positive impact on local communities. With the collaboration of talented artists, we have been able to support local projects and foster creativity in various Constance Hotels & Resorts locations.
Through the #ConstanceArtLove initiative, four gifted artists used their creativity to generate a positive influence through art. Each artist embarked on a unique journey to draw inspiration from our enchanting islands.
Rabi Alieva, a watercolor artist, immersed herself in the Seychelles, supporting the Seychelles Cultural Foundation, which champions Seychellois culture and heritage. Emanuele Descanio found inspiration in the transformative beauty of Constance Tsarabanjina in Madagascar, extending support to the local primary school, AMI TSARA, providing education for disadvantaged children in the area. Nina Brookes captured the paradise of the Maldives, dedicating her artwork to the Cancer Society of Maldives. Hang Chau skillfully depicted the tranquil serenity of a Mauritian sunset while supporting the noble cause of the NGO "Enn Rev, Enn Sourir," which is dedicated to ensuring equitable access to superior medical treatment for all children in Mauritius.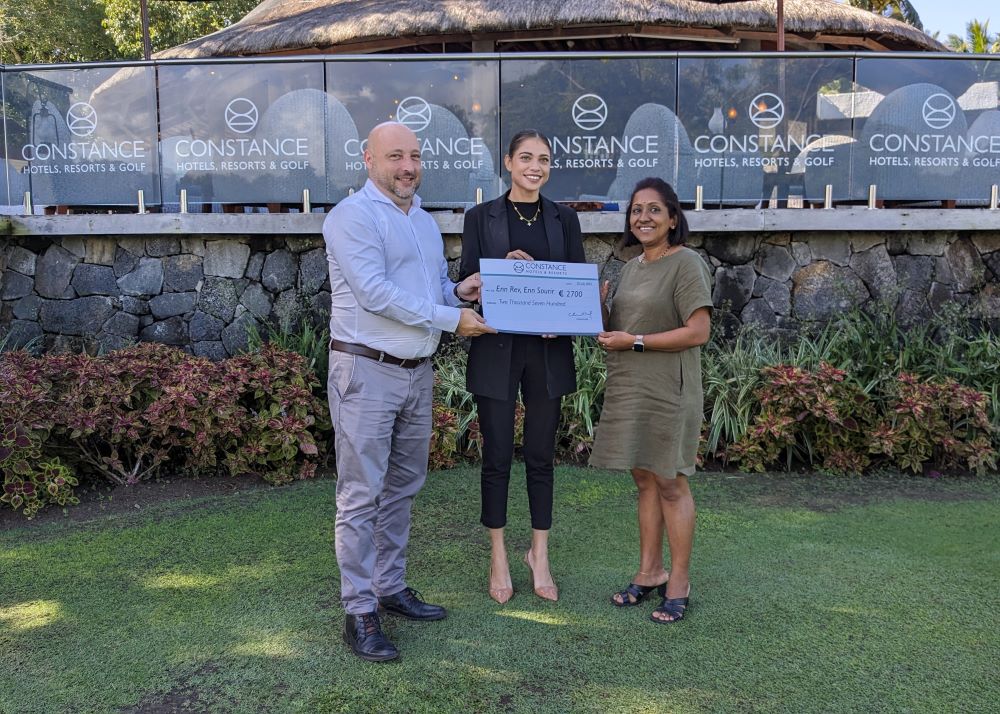 The campaign's success was further enhanced by its foray into the Metaverse, offering a virtual exhibition space for visitors to explore and engage with the art.
Constance Hotels & Resorts takes immense pride in announcing that the funds raised from the auction, amounting to €13,6000,
have been utilised to support vital community projects in education, healthcare, and environmental sustainability.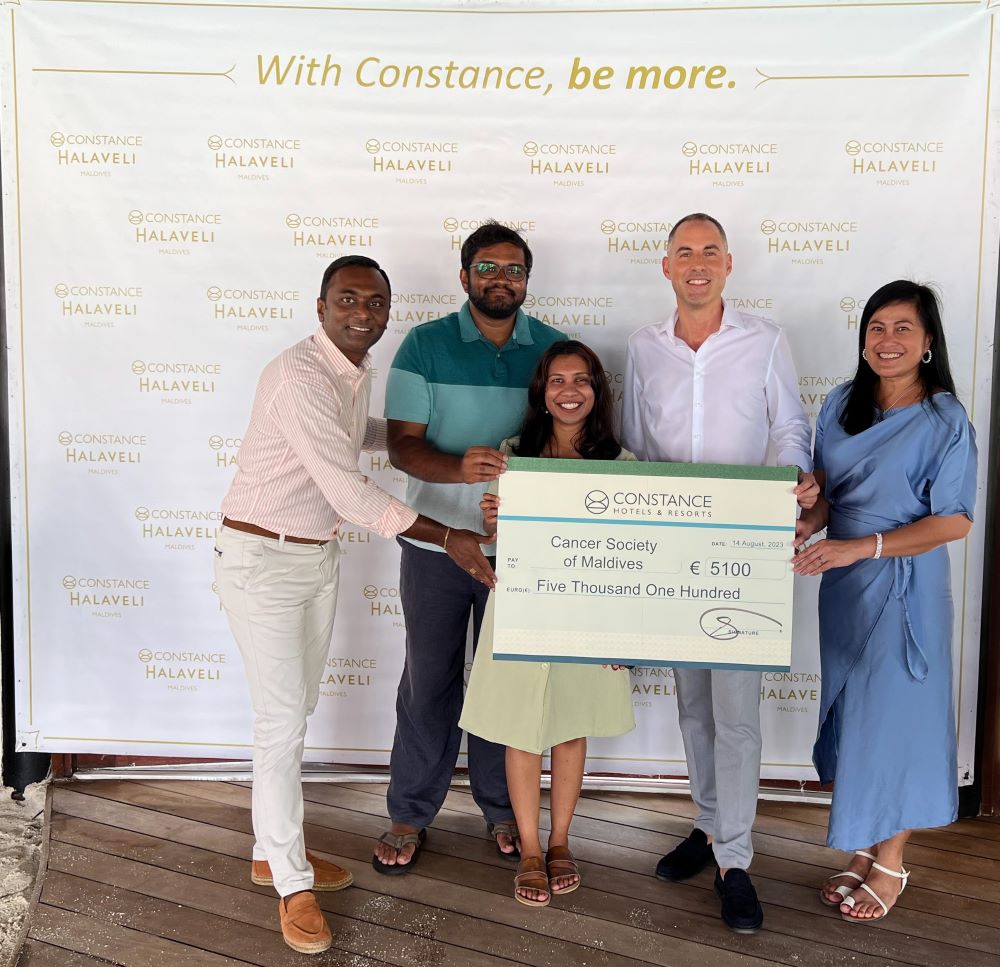 During the presentation ceremonies held at each of the four destinations, the selected charities each received much-needed funds to fulfil their missions effectively.
"We are incredibly proud of our #ConstanceArtLove campaign and its positive impact. It demonstrates the transformative power of art and our commitment to uplifting communities. Through this initiative, we have seen how creativity and compassion come together to make a lasting difference to many lives.
At Constance Hotels & Resorts, we believe in art's ability to inspire, connect, and change lives for the better." said Jean-Jacques Vallet, CEO of Constance Hotels, Resorts & Golf