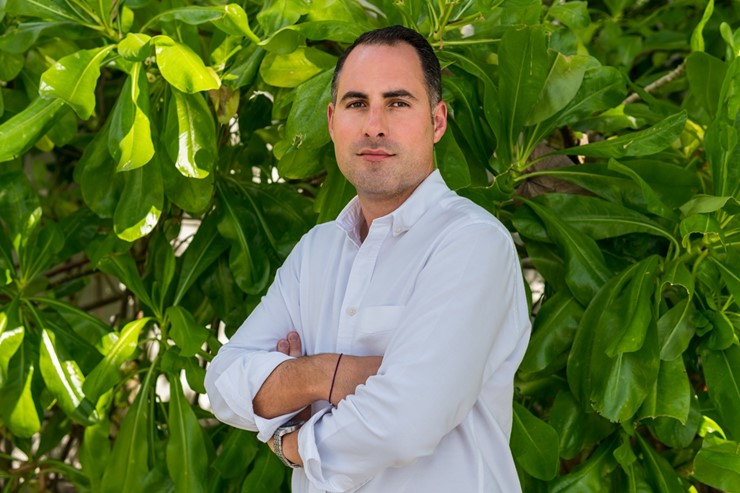 Tangi Le Grand assumes charge as the new General Manager of Constance Halaveli in the Maldives.
Endowed with 15 years of sound experience in the hospitality sector, the new Manager,
who occupied the same position at Amarterra Villas Bali Nusa Dua, MGallery by Sofitel in Indonesia, has taken up his new duties on Tuesday 5th March 2019 succeeding to Dominik Kuenstle.
Tangi Le Grand will be working along the dynamic team of Constance Halaveli which is also a Leading of the World hotel and proud winner of numerous awards.
With his previous experiences and knowledge gained in the finest hotels in Cambodia, China, Indonesia, Canada, Singapore and Vietnam, Tangi Le Grand is seen as a promising and constructive addition to the group.
About Tangi Le Grand
-Born on 27th January 1982
-French
-Multilingual: French, English, German, Bahasa Indonesia and Mandarin
-Law and International Hospitality Management degree holder
-Imprint left at:  Sofitel Royal Angkor Spa & Golf Resort, Cambodia; Novotel Wuhan Xinhua, China; Accor hotels; Sofitel, Grand Mercure, Mercure Xian On Renmin Square, China; Sofitel Bali Seminyak Indonesia; Sofitel Montreal Golden Mile, Canada; Sofitel Asia-Pacific; Hotel Royal Hoi An, MGallery by Sofitel, Vietnam; Amarterra Villas Bali Nusa Dua, MGallery by Sofitel, Indonesia.
Tangi Le Grand on Constance Halaveli
- "Indulge in a superb wellness experience and overwhelming peacefulness at U Spa, just perfect to make your relaxing and pampering moment linger…''
- "Dive in the natural aquarium and connect with the whale shark and rays for an unforgettable plunge.''
- "Dinner at Jahaz restaurant - enjoy a vibrant themed evening and savour a harmony of flavours with a glass of wine, sand between your toes, ocean and a poolside view.''