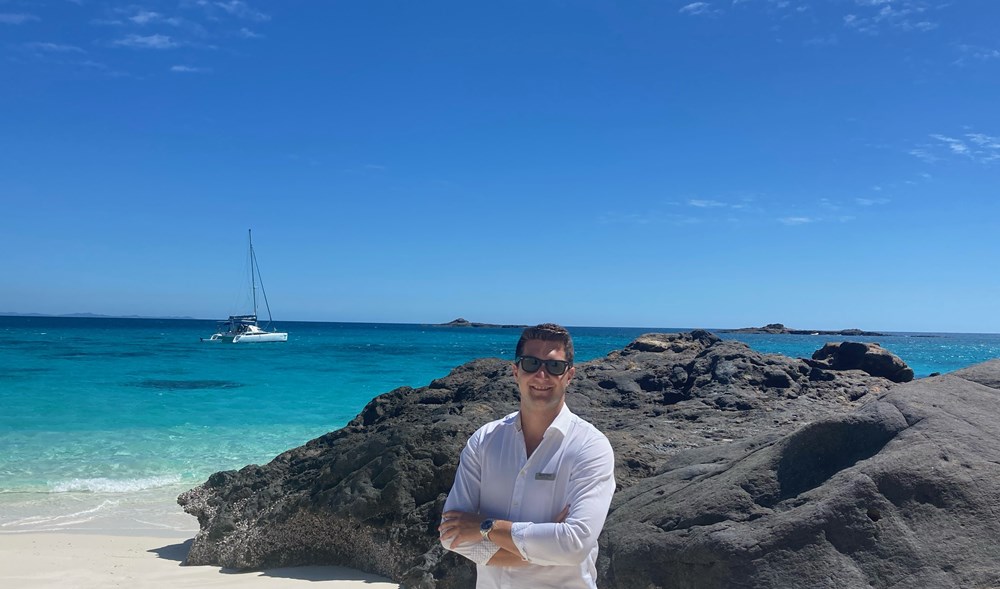 Constance Hotels & Resorts has the pleasure to announce the appointment of Mr. Gabriel Juneau
as the new Resort Manager of Constance Tsarabanajina.
Gabriel completed his studies at the University of Quebec and the University of Massachusetts and holds an MBA degree from Renmin University of China, Beijing.
He worked in Canada and Dubai and until recently was the Executive Assistant Manager, Food and Beverage for Vida Hotels and Resorts.
Gabriel Juneau on Constance Tsarabanjina & his new role.
Please tell us what you think about Constance Tsaranbanjina.
"It's a unique paradisiac spot where luxury meets informality, leading to meaningful encounters.
From the cosy beach villas, white sand, azure water, surprising wine list & welcoming team members,
I find it has all the ingredients to be forever remembered by anybody stepping their feet on the island.
From the world's second-largest country by total area to one of the smallest islets, tell us how you feel about this change.
"Less space for running marathons, unfortunately…
But seriously, I had the chance to live and work in numerous other countries after leaving Canada, such as the US, China and the United Arab Emirates.
I thus adapt myself really smoothly to different environments.
It hasn't been long since I am here in Madagascar and I can already call this place home with the Tsarabanjina team.
I've been amazed by the beauty of nature and the friendliness of the local people."
Your feelings about the brand?
Many hotel brands put the guest as the main focus, yet not all succeed to make this a reality.
At Constance, I've witnessed from the first day the best version of making the guest experience at the centre of it all.
It's being brought to a much higher level where all team members work hand in hand to ensure this. I am eager to visit all the properties..!
What can we expect from you for Constance Tsarabanjina?
"Innovative thoughtful & fun ideas to constantly enhance the guest journey,
strive for perfection & position Constance Tsarabanjina as #1 resort in Madagascar, and even in South-East Africa"
In your opinion why should people visit Constance Tsarabanjina?
"Tsarabanjina is the perfect getaway to escape the bustling city life & relax in pure nature heaven. Unforgettable memories are to be created here…!"