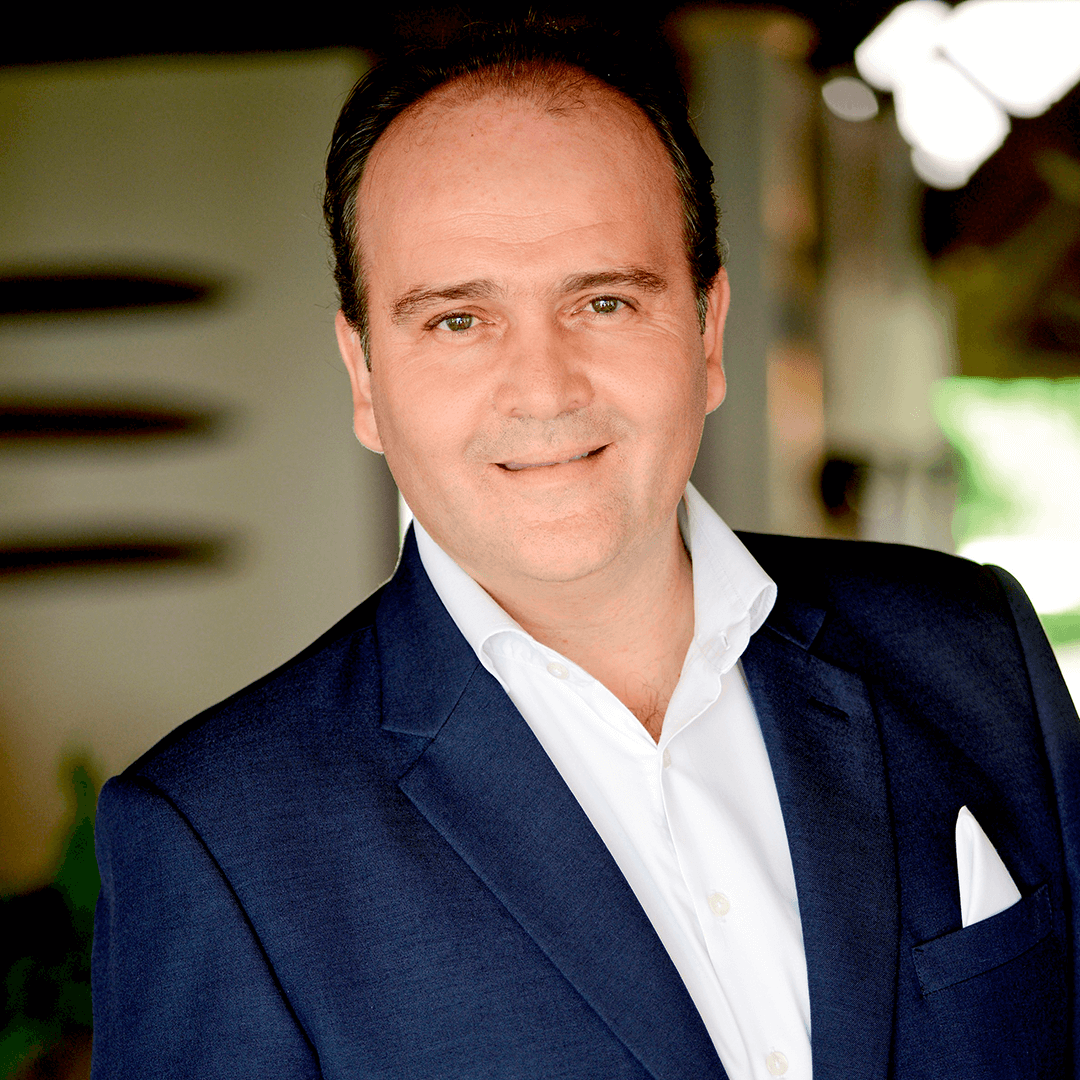 A career in hospitality may or may not be a dream job, but those who truly love it, cannot imagine working in any other industry.
Meet Bertrand Blanchet, a passionate hotelier with a precious 30 years of hospitality experience and presently hotel manager at Constance Lemuria in beautiful Seychelles.
30 years in the hospitality sector, 9 years at Constance Hotels & Resorts. Can we say that you love hospitality?
Why so?
No matter what stage you are in life or your career, learning is always essential.
Having the opportunity to work with a diverse range of personalities, and countries and interacting with those across various cultures, means you naturally gain aptitude for it.
Learning to communicate accordingly and effectively is half the challenge, but it's also something you can carry with you throughout the rest of your life.
One of the biggest parts of working in this field is the sense of appreciation you get from those around you.
It's always warming to hear how you've made someone's day. This is where job satisfaction really kicks in – something that other sectors often lack.
What motivated you to pursue a career in the tourism industry?
It is probably one of the most versatile and never boring fields you could ever ask for.
While often tough, as dealing with a great variety of people always is, it somehow rewards you continuously with the joy of adventure, discovery and knowledge.
The experience is always challenging, hardly ever repetitive.
What's your motivation after 30 years?
This quote from Sir Richard Branson: "The key is to set realistic customer expectations and then not to just meet them,
but to exceed them — preferably in unexpected and helpful ways."
Working in the hospitality industry involves dealing with customers face-to-face frequently.
How at ease are you with this?
I am at ease with dealing with customers.
Establish early contact with a guest and maintain a regular level of communication during their entire journey.
 It is important to meet the client at the arrival when the guest arrives on the property, and continue that same level of enthusiastic support and cheerful customer service.
 The departure is equally important. Maintaining a good relationship with your customers is key to the success of our business.
We do not want our clients to visit our competitors. Although "the customer is always right," they may not always be easy to deal with.
Learning how to respond to difficult customers can be stressful. In this case, the challenge is fun and most of the time it turns in my favour. You always learn from mistakes so you must take it as a learning curve.
Has it always been the case?
You gain acquaintance over the years…. It comes with experience. I became a real psychologist.

Please share a few tips to handle 'dealing with guests' this like a pro
Being fearless and confident is the key.
Listening and proactively responding to the customer's needs is essential.
Never interrupt the client whilst he is exposing his problem. Always give a time frame on the final action
to fully meet the client's needs. 
Another side of the story is that you meet some fantastic clients and end up being friends, with all due respect of course.
In this ever-evolving industry, everyone needs to understand that keeping up
with the current trends is a key success factor.
 What do you think about this?
It's an industry with staying power and has been around since biblical times with the original hotel concept – the inn.
Technology hasn't replaced travelers' timeless need for accommodations but we have to understand that it's all transient.
The world is changing and the hotel industry with it.
 It's all in the experience and how well you understand your guests nowadays.
Be it at the technology or sustainability level.
 Name a few innovations you brought to the hotel you've worked.
I was very fortunate to be part of the Conquest Leadership Program.
My business case has been used in 4 properties which I am very proud of.

1. We won, with Constance Belle Mare Plage's team, the implementation of the Inventiveness challenge for "Wellness Wednesday, Wall Art, and Picturesque"
2. Creation of "I Scream for Ice Cream" at Constance Belle Mare Plage.
Managed two major renovations with the implementation of Music Concierge, Serenity Pool project (Silence pool), ISO 22000 implementation, paperless check-in and check-out procedures and more.
3. At Constance Tsarabanjina, a thorough implementation of all Standard Operating Procedures was done, revision of all 3rd party contracts,
and revision of team members' contracts with a proper job description.

Enhanced the look and feel of certain amenities, and experiences for greater customer service and satisfaction.
How different is working at Constance Lemuria from Constance Tsarabanjina Madagascar?
Any similarities?
Very different in size but similarly rewarding. Malagasy people are so generous, kind and hard workers.
I did not know paradise existed but Tsarabanjina is the ultimate paradise on earth.
Of course, like any other property, there are challenges and Constance Tsarabanjina can bring some obstacles I would never imagine dealing with.
Constance Lemuria, on the other hand, is the ultimate luxury and part of The Leading Hotels of the World.
More standards and procedures are in place. The clients also are much more demanding in terms of service, details and expectations. It is also a paradise on earth.
In your 30 years of hospitality, what do you qualify as key to success in this sector?
What will be a luxury hospitality 'faux pas' in your opinion?
The top priorities should be ensuring hotel rooms are clean, amenities are functional and staff is performing well.
Neglecting team members by not acknowledging their talent or not recognising their worth discourages them from doing their best.
Thus, taking the time to care and understand team members' needs in order to motivate them properly is key.
Not paying attention to guest reviews and feedback is a big 'faux pas' in my opinion.
Any piece of advice you would like to share with young aspiring hoteliers?
Just like in life, similarly, there are no shortcuts in the hospitality industry.
A Master's degree in Hotel Management will not make you a "boss" overnight. Be prepared to start from the bottom
and work your way up. Be patient, and resilient, work hard because it always pays off.
Very important, a happy Team equals happy Guests.
Lastly, Why Constance Hotels & Resorts?
I believe that I fit into the Constance Family. I share the group's DNA.
I have a genuine passion Passion for Hospitality. I like the friendliness of the people, from the Head Office to all the hotel units.
I had the chance to work in 4 different Constance properties and I left all of them with plenty of emotions and friendships for life.
Also, Constance offers an exciting environment to work with excellent training and career development opportunities.