The hospitality business for both men and women can be extremely rewarding but also exhausting. The environment in itself is a strong force in shaping the way in which men and women interact.
Regardless of culture, historical context, or social circumstance, men and women view the world as well as each other - through gender-specific lenses giving rise to gender-linked dilemmas that are particularly complex and acute.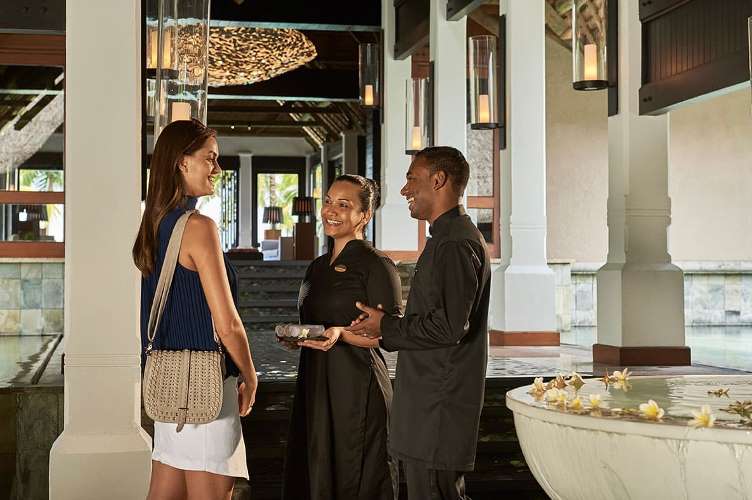 However, this element of diversity has brought about potential development to the hospitality sector.
Women, who tend to possess transformational leadership characteristics, brought about important changes in the hospitality business through providing a vision and inspiring a sense of purpose in others.
Women have shaped the hospitality sector in a way that it creates self-direction and self-leadership in followers.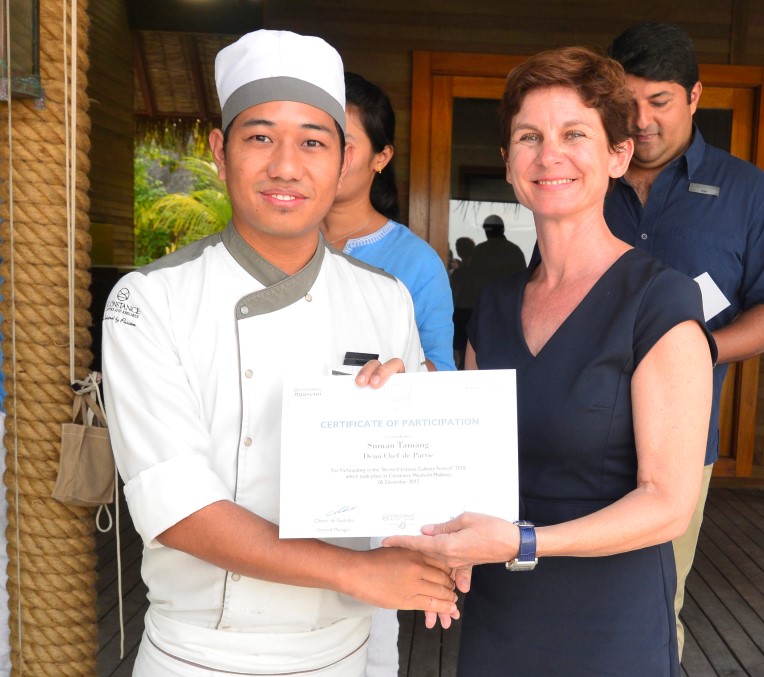 2017 has been a very eventful year for Constance Hospitality Management.
Not only did the Mauritian group took two new hotels under its portfolio; Constance Aiyana Pemba, Zanzibar and C Palmar Mauritius; but also appointing Ms Barbara Elkaz as the General Manager of Constance Aiyana Pemba, Zanzibar and Ms Sasha Tyas, General Manager at Constance Moofushi Maldives.
"Women are equally good in this role, bringing our woman touch, ethics and way of leadership.
This also shows that Constance has made a valuable step in a new direction for accepting and supporting diversity and equality…" Barbara E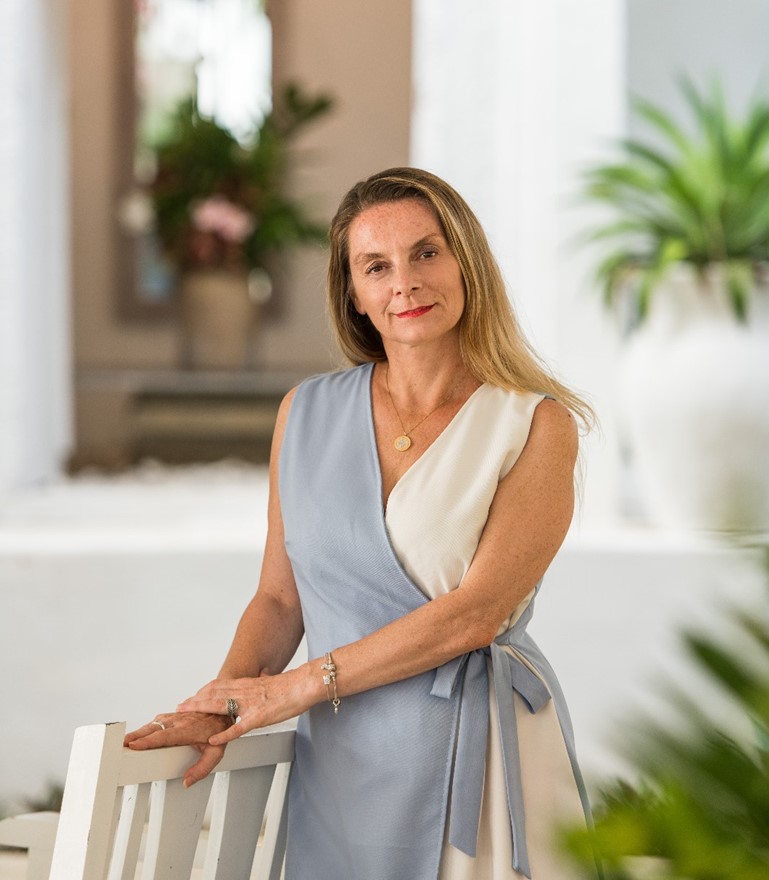 Barbara, who has been in the hospitality business for 16 years now, started her journey at Constance for the pre-opening of Constance Halaveli Maldives as Front Office Manager.
She then moved to Constance Belle Mare Plage in Mauritius for a couple of years to embrace back the Maldives by joining Constance Moofushi then Constance Halaveli, again.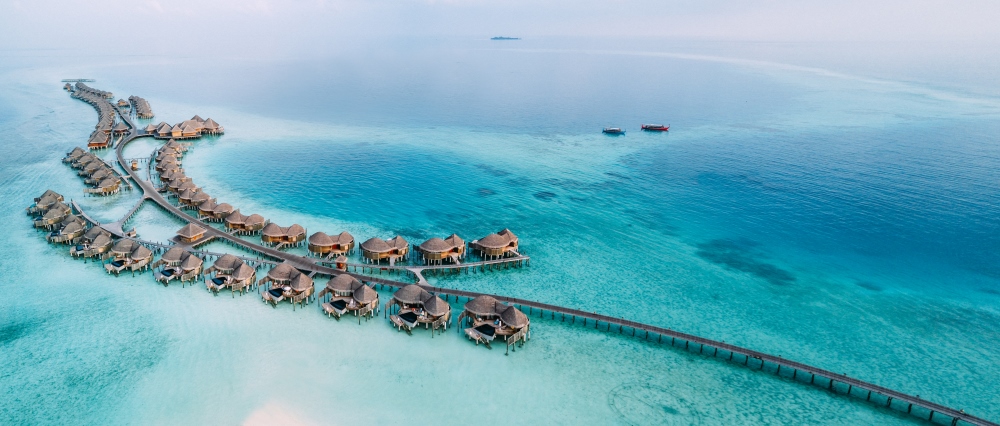 Since December 2017, she is the proud General Manager of Constance Hospitality Management's new jewel: Constance Aiyana Pemba, Zanzibar.
Here's what she thinks about her new role:
"There's no typical day for a General Manager, which is the challenge and beauty of this job.
 There are rough guidelines – you wake up, run through your agenda mentally, and remind yourself of the guests in-house and the arrival list.
Morning briefing, meet & greet of guests, in between, follow up on matters pertaining the operation and guests. Of course, there are unexpected matters which crop up too and most of the time, requires immediate attention!
Time planning and management is very important, but I also believe in servant leadership;
very often you need to put on hold scheduled activities and assist your team as this is also what a GM is here for"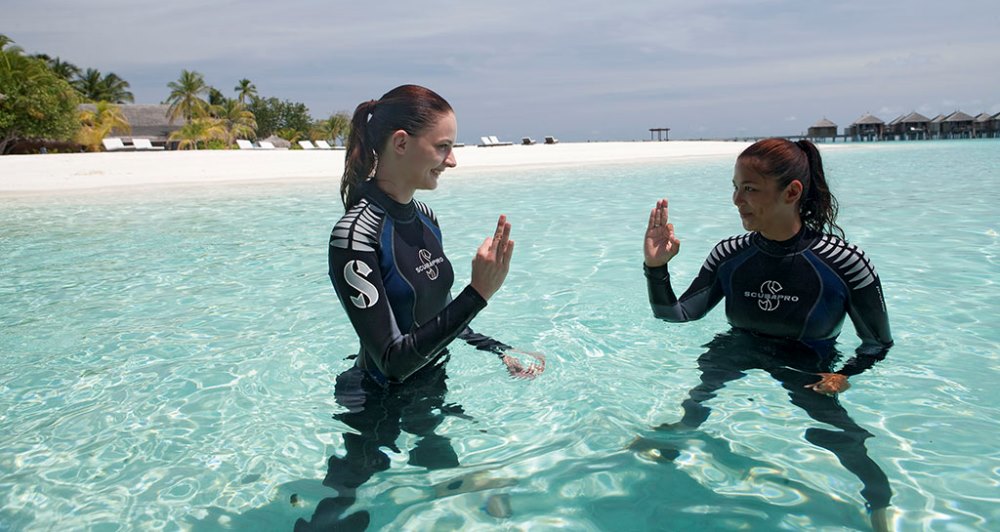 When asked about the qualities for women to make it to the top in hospitality, Barbara humbly replied that being General Manager is a humble job with more responsibilities.
For her it is more like "being the captain of a boat, where you need to know the destination you are sailing to, take care of everyone on board.
Reaching the "captain" position requires hard work, patience, diplomacy, perseverance and willpower as well as heart power."
There are sacrifices and compromise to be made for the hospitality industry is a 24-hour theatre.
It took Barbara 16 years to reach the GM position, and it "was a big mountain to climb" – Barbara said with a satisfying smile!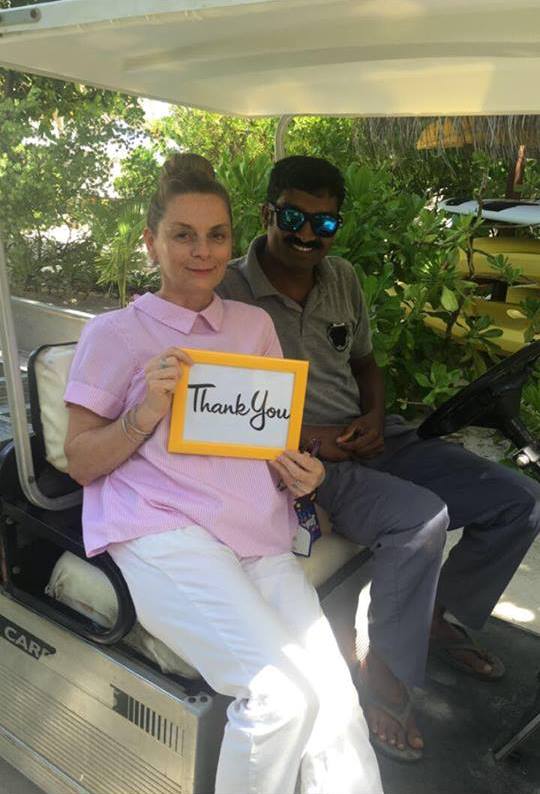 Sasha, who was previously at Constance Ephelia Seychelles as Resident Manager thinks "it's a system, a tradition in many countries that women are considered weak/gentle and therefore doesn't get the top positions or high salaries but eventually it is up to each woman and man to make the change.
By not using strong words, actions or hashtags!
 We need to bring in the change in our daily lives by treating each person the way we wish to be treated, regardless of their gender, religion or nationality."
While it might be assumed that women have come a long way, progress towards workplace parity has been a rocky road whereby the end is not yet in sight in many places; however, Sasha was pleasantly surprised when she joined Constance.
"I found a company that truly cares, not one that just used the term for PR purposes.
Constance gets to know each and knows how to nurture and grow talent. They recognised not only my potential and ambition but also my personality which seems to fit the concept of Constance Moofushi perfectly."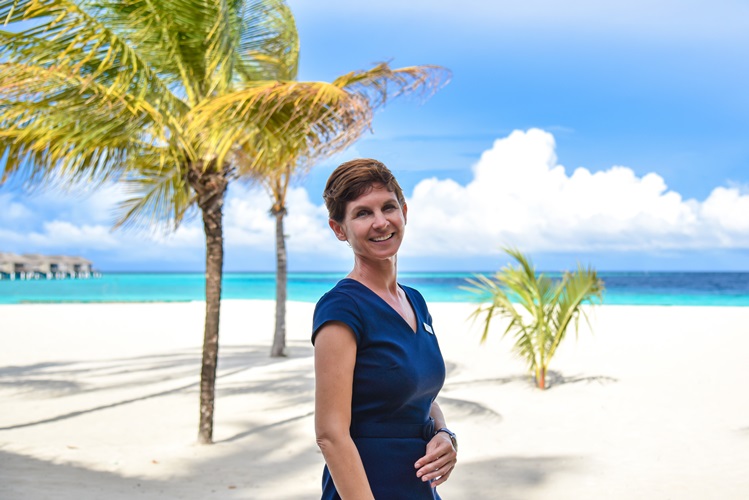 It is a shared responsibility; both men and women need to make the change happen. By walking on the meritocracy path, by identifying the talent of each irrespective of gender, Constance Hospitality Management is indeed progressing towards workplace parity.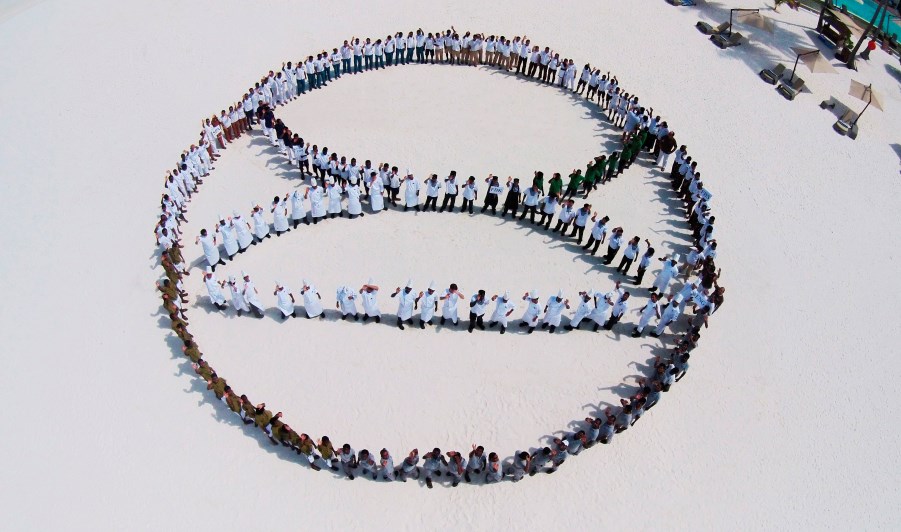 Nevertheless, to make it to the top in 'the–show-must-go-on' industry,
Sasha firmly believes that women more than men must have a good sense of humour, a thick skin and a warm heart!
Without forgetting to "laugh off the nonsense, not take criticism at heart, use the feedback to grow, use that feminine intuition and compassion we are blessed with"…
An interesting fact about the hospitality industry is that more women are working than men;
an industry whose revenue was estimated to be 554.64 billion U.S. dollars in 2016 (statista.com), and it is increasing day by day.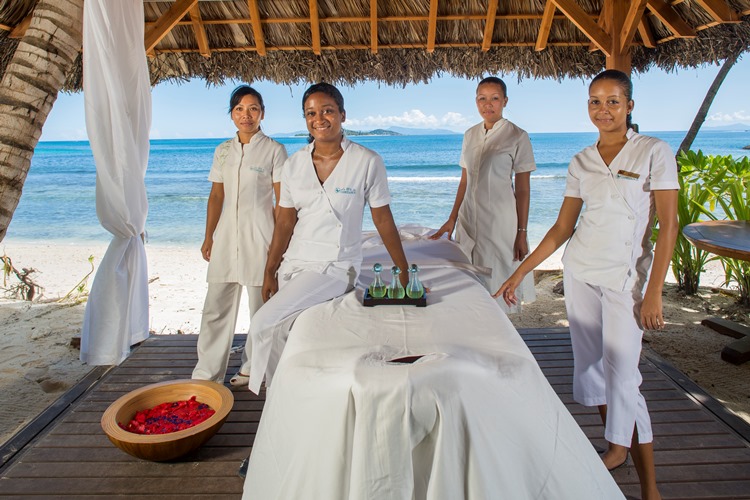 To succeed in the hospitality sector, Sasha has a mantra: "be cool, collected and charming."
The full recipe though is to: "squeeze some "me" time in the busy schedule and more importantly, do not forget to nurture the relationship with close family and friends
and to keep active, swimming or yoga. Above all, be honest and true to who you are."
The hospitality industry is an integral and essential part of the worldwide market and continues to have a strong performance.
The protagonists who make this industry what it is today are worth applause, especially if its women.